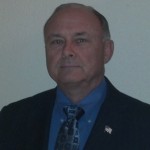 Colonel Evan G. Miller, U.S. Army (Ret.), has been a Deputy District Attorney with the San Diego County District Attorney's Office since January 1983.  He is presently assigned to the Juvenile Division, but has also worked in the Municipal Court Division, Superior Court Division, Major Narcotics Division and Special Operations Division.  During his career as a Deputy District Attorney, Colonel Miller has prosecuted primarily complex narcotics cases in state court as a Deputy District Attorney and in federal court as a Special Assistant United States Attorney.  He has also prosecuted felony cases such as murder, rape, robbery, burglary and auto theft, and misdemeanor cases such as driving under the influence and petty theft.
Prior to coming to San Diego, Colonel Miller served on active duty in the United States Army Judge Advocate General's (JAG) Corps.  After attending the Army JAG School at the University of Virginia, Colonel Miller spent three years in Heidelberg, Germany, as a Trial Counsel and prosecuted over 100 courts-martial.  In December 1982, Colonel Miller left active duty and joined the Army Reserve where he held numerous positions of leadership, including Deputy Commander, Detachment Commander, Staff Judge Advocate and Deputy Chief of Staff, G-6.  Colonel Miller retired from the Army Reserve in November 2006 at the rank of Colonel.  His military awards include the Legion of Merit, Meritorious Service Medal and Army Commendation Medal.  Colonel Miller is also a member of the American Legion.
Colonel Miller earned a Bachelor of Arts degree in political science at UCLA, and a Juris Doctorate (Law) degree at Southwestern University.