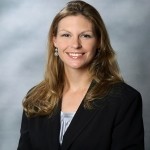 Director of Events and Fundraising

Sara has been involved in one form or fashion with the Coalition since 2005, with her most recent time in charge of events and fundraising.  She has immense passion for the cause and is dedicated to fulfilling the mission of helping America's severely wounded troops.  She comes to the team with an extensive background in marketing, fundraising and event-planning.
Sara earned her AA in Business at Frederick Community College.  She continued her education with a focus on marketing at George Mason University.  She is a proven relationship-builder whose unique abilities include communications and creative design.
This compassionate dog lover is native of Pittsburgh, but has lived most of her life in Virginia.  She spends her free time playing softball, rooting for the Steelers with her family and chasing after two teen-aged step-daughters.