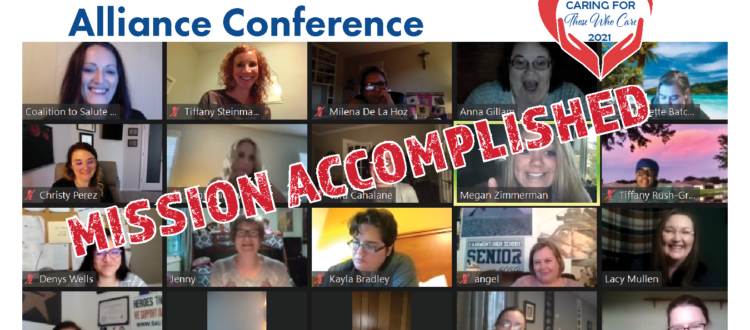 Mission Accomplished!!!!
Our first VCA virtual conference was a huge success! The group of caregivers embraced each other and focused on sharing, support, and understanding for one another.
The VCA hosted fun, interactive workshops with guest speakers along with providing training and resources to focus on the mental wellness of caregivers.
Learn more about the VCA and all it does HERE