Careers
The mission of the Coalition to Salute America's Heroes is to help severely disabled veterans of the War on Terror recover from their injuries and illnesses, and to inspire other organizations and the general public to participate in this effort.
We fulfill our mission, in part, by hiring the men and women we serve.  We have learned that often the best person to help a veteran is a fellow wounded warrior.  If you are interested in a career with others who share your desire to help those who have "borne the burden" of war we would like to talk with you.
No current full-time openings
Donny Daughenbaugh's Story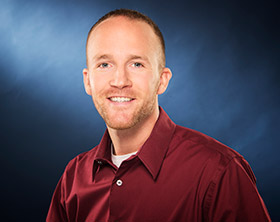 I started working with the Coalition as a volunteer. Freshly into my recovery process I was testing the waters, unsure if my injury would prevent me from pursuing a career.  The guy who shot me in the face did his best to end whatever hope I had to land my dream job.  No thanks to him, I'm still here and doing great things to serve our fellow combat wounded, post 9/11 veterans and their families. From organizing events such as concerts and sporting events to visiting troops and speaking to companies who may wish to support the Coalition's mission, my workload varies from day to day. Since I began as a volunteer I've served as a National Spokesman, a Field Representative and now I serve as Regional Vice President East.
My injuries, among other things, required 200 speech therapy sessions.  At times I wondered if I'd ever be able to communicate clearly.  My therapists did a great job and now I get to talk all day about something I'm passionate about, my comrades in arms.  If you have the drive and motivation to succeed in this position and the commitment to reach those who need our help – we want to talk to you. Email us and lets turn your recovery into a stepping-stone to a great career.