Many of our nation's servicemen and women have suffered severe burns, brain damage, loss of limbs, paralysis, and other disabling injuries during combat in the global war on terror. Though prepared to battle in defense of the freedom and liberties you and I have in America, many of these wounded warriors were not prepared for the battle they would be facing when they returned home.
Because of the slow government bureaucracy our disabled veterans are waiting for several months and often over a year for their first disability check after leaving the hospital and retiring from the military.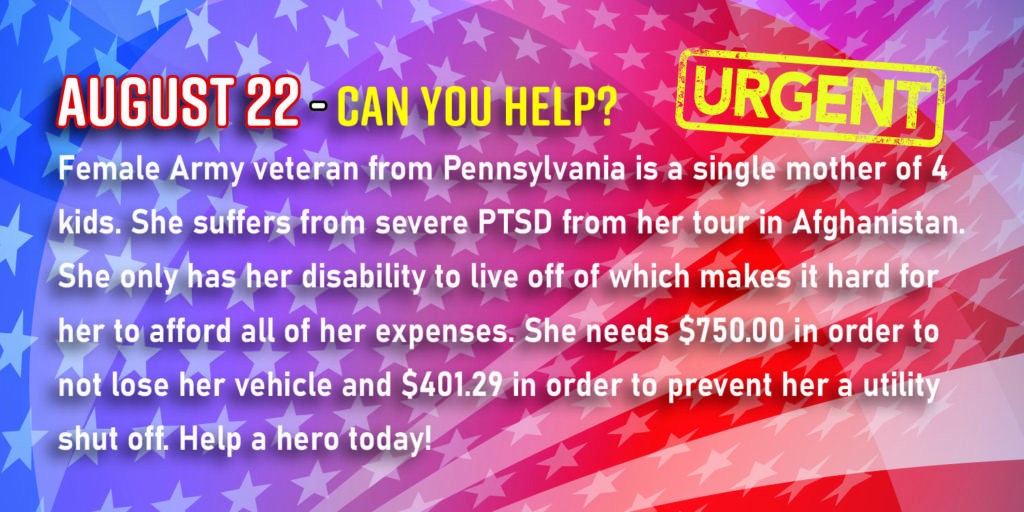 Help save veterans from becoming homeless today
– click here!