In 2018, we distributed thousands of Emergency Financial Aid payments, grants, and holiday gift checks to wounded troops and their families to help them avoid evictions, car repossessions, utility cut-offs, and empty refrigerators and food shelves, and brightened special occasions such as Easter, Thanksgiving and Christmas with holiday meals and gifts.
Throughout the year, the Coalition:
Continued development of its highly-regarded Road to Recovery Conference and Tribute.
Provided free online skills training through its partner, SkillSoft, and
Offered employment opportunities for wounded veterans and their caregivers through its "work at home" Heroes Thanking Heroes Program.
In addition, the Coalition maintained its public awareness campaigns throughout the year of the ongoing needs of wounded veterans, and to encourage individual citizens to contact their elected representatives to seek better care from our government for those who have given so much for us.
View our most recent Annual Report: Click for the Annual Report
Click Here for the 2018 990 form.
Click Here for a summary of our 2018 financial statement.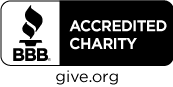 Click here to view an open letter from Coalition President and CEO David Walker on the state of organization and it's financial standing. (8/16/19)
Click here for letters of commendation from Sloan D. Gibson, United States Secretary of Veterans Affairs