Conferences & Retreats
A core part of our mission is to encourage hope, healing and re-connecting. We strive to create life-changing experiences for our severely wounded veterans and their families from all across the U.S. as they continue on their road to recovery.
Heroes Freedom Weekend is an all-expenses-paid retreat that presents an extraordinary opportunity for veterans to develop stronger bonds with their spouse, build camaraderie and tour some of America's most sacred and historic landmarks.
Click here for information on our Fall 2021 Virtual Freedom Weekend Event!
(This event is open only to previous HFW attendees)
The Road to Recovery (R2R) Conference and Tribute is a multi-day all expenses paid educational and motivational event for wounded veterans and their families to enable them to approach the future with hope and to be better prepared for the challenges that lie ahead. It features seminars, workshops and panel discussions where attendees learn about resources and services available. Experts from government, private sector and other veteran-focused non-profit groups and corporations offer advice and guidance on: career counseling and transition, caregiver support, family counseling and enhancing personal relationships.
For more information on upcoming conferences or retreats please click here to join our Veteran Circle Network.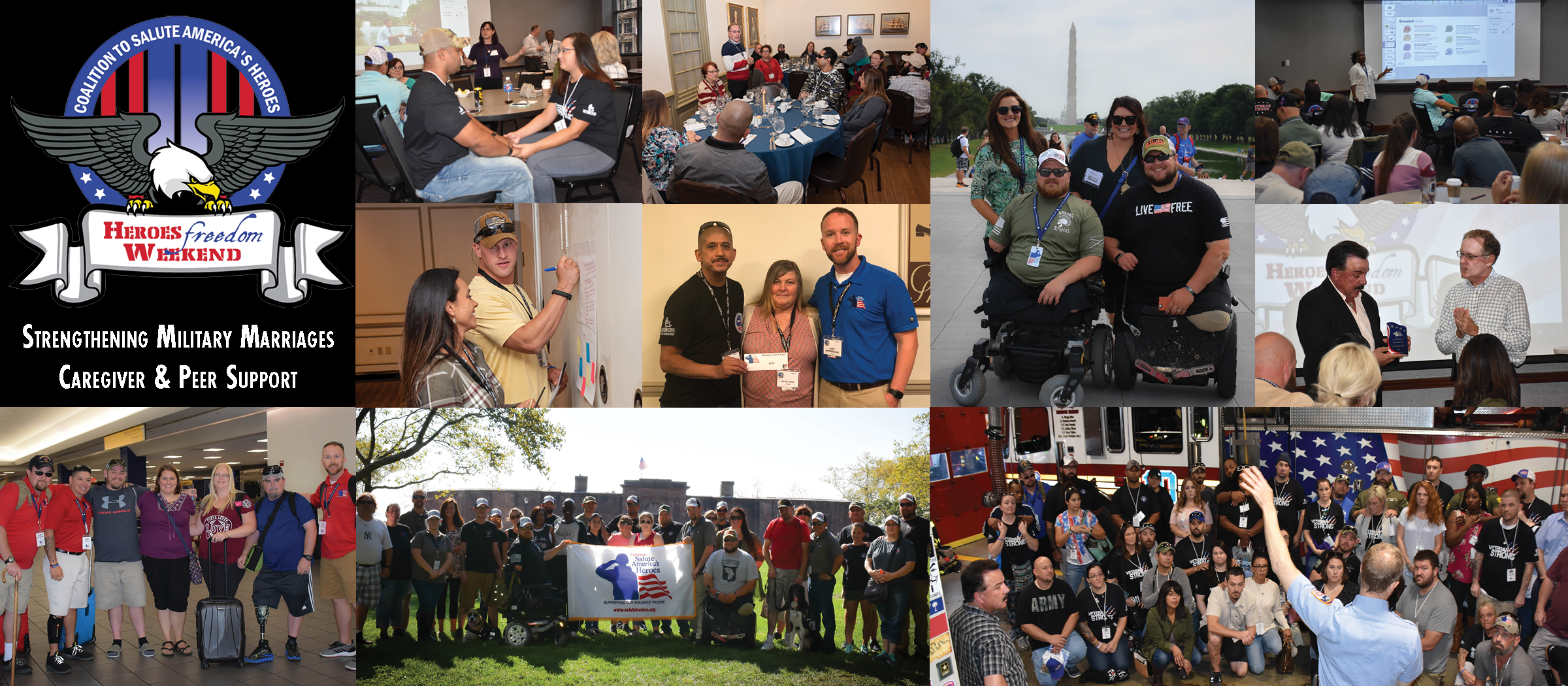 A look back at our last event:
Highlights from previous Road to Recovery events can be found by clicking HERE and HERE: