In October 2004 in Mahmoudiya, a city south of Baghdad, Donny was on a night foot patrol conducting vehicle searches. When a vehicle approached to be searched, the driver became irate a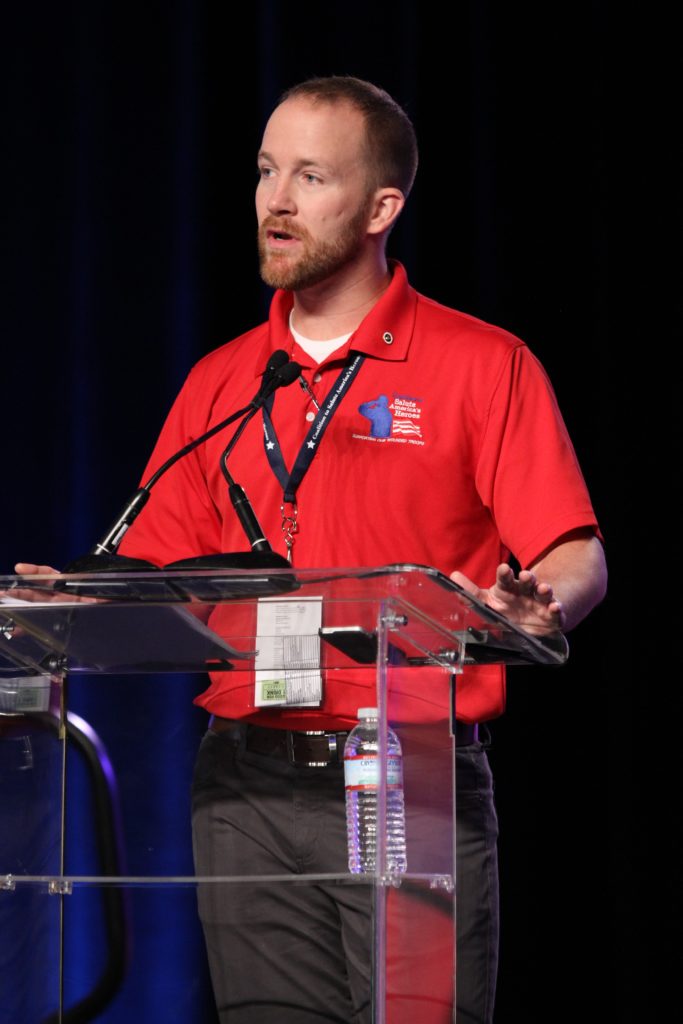 nd sped off. He engaged the squad of Marines with an AK-47 rifle and as Marines are taught, ifyou have no cover and concealment, make yourself a small target. As Cpl. Daughenbaugh was in the prone position flashes from the muzzle were aimed in his direction. One of those bullets hit Donny in the face, broke his jaw and severely damaged his nerves. His jaw was wired shut to heal the break and the bullet left in place, too close to vital nerves to be removed. Donny Was sent to Landstuhl Germany for weeks of stabilization and additional surgery until he was well enough to be sent home, to see his wife and daughter for the first time since his injury occurred. The bullet has caused considerable damage to his nerves, tongue and neck and is still today, causing more problems but strengthening Donny's personal commitment to caring for other wounded veterans.
He works with CSAH as Senior Vice President, Development and Administration and as a national spokesperson. His involvement with the Coalition has not only helped Donny in his own recovery, but as an active representative of the organization, Cpl. Daughenbaugh has been able to inspire others through his story of resilience and the positive effects a family can have on one's recovery. Donny lives in League City TX with his beautiful wife Sarah and their three children Gabby, Kollin, and Everleigh.