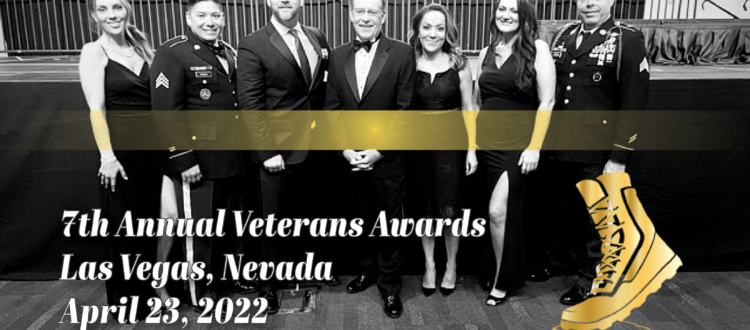 We are honored to announce the Coalition to Salute America's Heroes received two distinguished honors at the 7th Annual Veterans Awards in Las Vegas, Nevada on April 23rd, 2022.
Coalition President & CEO, David Walker, humbly accepted the Inaugural Frank Prautzsch Lifetime Achievement Award for his excellence in public service within the veterans community. This award is presented to an individual with philanthropic involvement for a minimum of 20 years and honors those with a proven record of exceptional public service who continue to demonstrate outstanding civic and charitable responsibility. The award seeks individuals whose community service and leadership encourage others to take such roles in philanthropic activities across the globe.
Also honored was the Coalition's Veteran's Caregiver Alliance Program as the recipient of the 7th Annual Vetty Award Winner in the "Caregiver" category.  The Veteran's Caregiver Alliance provides continued service to improve the quality of life for the heroic caregivers to our Nation's combat-wounded post 9/11 veterans.
The Veterans Awards, also known as the Vettys, is an annual award ceremony held to honor members of the veteran community in the United States in various categories.