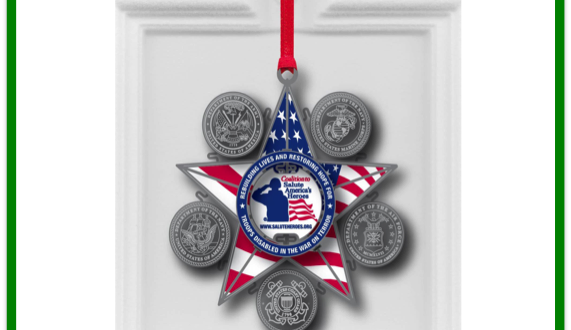 Honor America's military service members past and present with a commemorative "Salute to Service" ornament. This patriotic display of support for all military branches is decorated in sparkling silver with red, white and blue accents. Ornaments are 100% handmade in the USA by a veteran owned small business.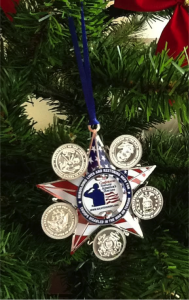 $25 per ornament includes shipping and handling in the continental United States.
LIMITED Quantity Available Order Yours Today!
Proceeds benefit the Coalition to Salute America's Heroes, a (501)(c3) non- profit dedicated to assisting troops severely disabled in the war on terror.
For questions or special orders- contact us at (888) 447-2588 or info@saluteheroes.org