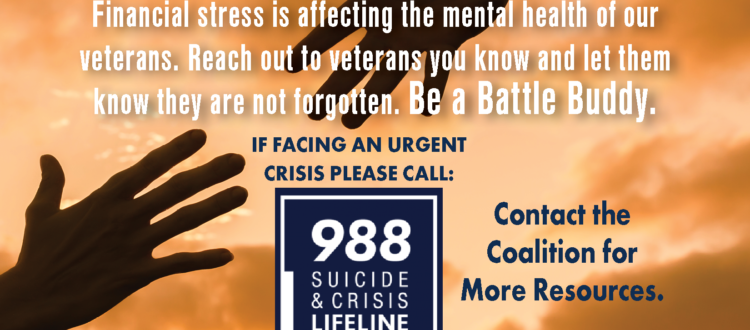 The ongoing stress of Covid-19 and the unstable economy is greatly effecting our injured servicemembers.
Always remember your community is here for you. Reach out and connect with others, the Coalition has the resources to help. Click here for our list of resources. Also Donny Daughenbaugh has an urgent message for you:
See and hear some of the things we recommend from a recent TV interview with our Mary Jessie Herrera. Click HERE to see the story.