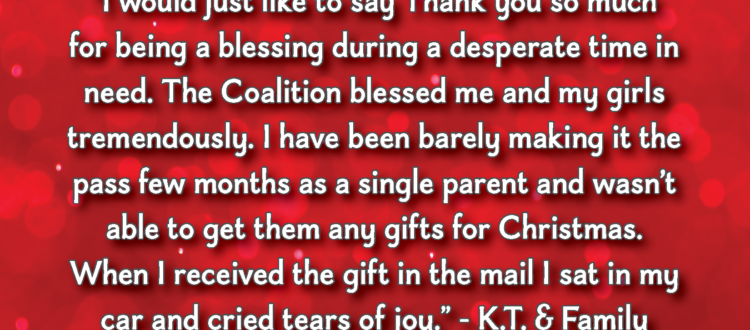 By being a Coalition Secret Santa or Christmas Angel, you helped to give the true gift of Christmas to the families of severely wounded service men and women who gave so much for our safety.
Together we helped to  make sure that the children of our heroes on our list didn't wake up Christmas morning only to find no presents, no meal and no celebration with their family.
Thanks to supporters like you, we made Christmas morning truly magical for 349 disabled veterans and their families across the nation.
It's about more than just presents; it's about showing them that the spirit of Christmas is real — that people still care about them.