Director
Chief Master Sergeant Stephen B. Page retired as the Command Chief Master Sergeant of the 12th Flying Training Wing,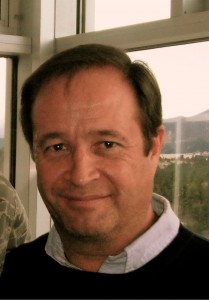 Randolph Air Force Base, Texas. In this position, Chief Page advised the 12 FTW commander on the health, welfare, morale, mission effectiveness and the proper utilization of the 4,028 enlisted personnel and civilian workforce assigned to four groups, 26 squadrons, wing staff agencies, DRUs and FOAs. The 12 FTW trains Air Force pilots to be flight instructors at Air Education and Training Command's four undergraduate pilot training bases and conducts Department of Defense Combat Systems Officer training for the Air Force, Navy, Marine Corps and over 20 allied nations.
Post retirement, CMSgt Page was hand-selected by AF/A1 and AF/A1S to standup the first-ever Air Force Recovery Care Coordination Program for Wounded, Ill and Injured Airmen and their families. The RCC program provides a comprehensive non-medical case management system to ensure Airmen and their families can return to their "new normal" in their recovery, rehabilitation process. He also served as the Director, Corporate Sponsorships for Operation Finally Home, a non-for-profit organization that built new, mortgage free homes for combat wounded.
He currently serves as the Program Manager, Consumer Financial Protection Bureau Financial Coaching that provides financial coaching services to Veterans and Economically Vulnerable communities at 60 locations across the US.
For more on Chief Page and his past honors: