Coordinator, Donor Relations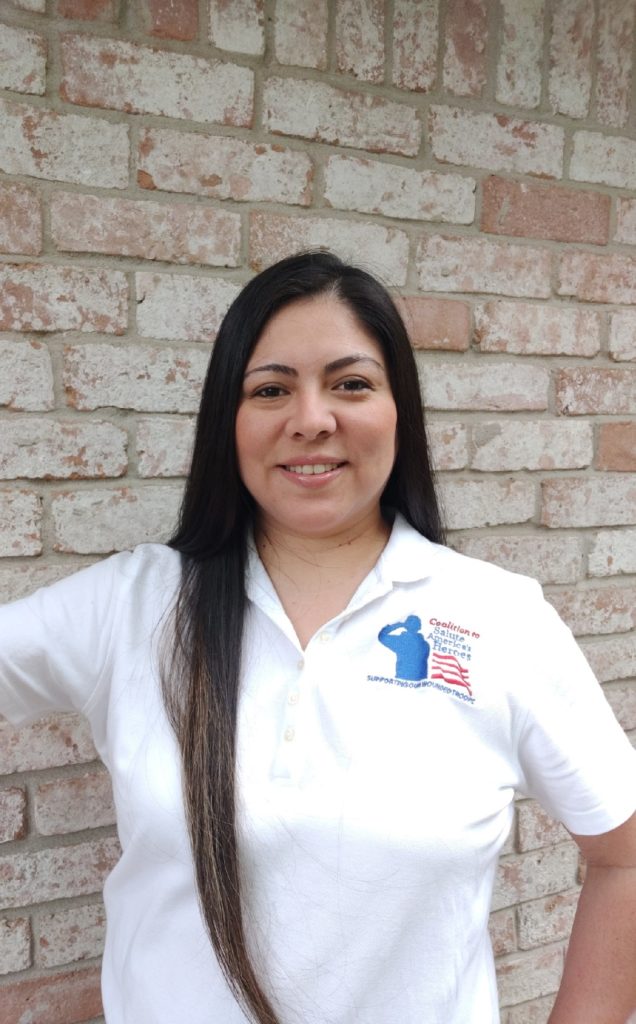 Denys Wells, started working in the Heroes Thanking Heroes Program in December 2012 as a call representative thanking donors. She was able to move up in the program as Senior Team Lead and now promoted as the Coalition's Donor Relations Coordinator. Prior to this Denysworked for a property management company.
Denys is wife to US Army SSG Arthur Wells who was injured during his 2003 deployment. Her husband served our country for 17 years, this is where her love and appreciation for our veterans comes from. Denys reaches out to her community and helps spread awareness for our veterans and the Coalition's mission.
Denys and Arthur enjoy their family time with their 2 boys, Jaden and Ace. They live in Houston, TX.