His Story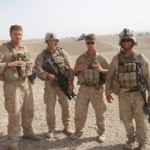 I grew up on a farm in the small town of Lovettsville, Virginia. I graduated from Loudoun Valley High School in 2003, and from Virginia Tech in 2007.  In my junior year at Virginia Tech, I joined the Marine Corps Reserve as a combat engineer at Bravo Company, 4th Combat Engineer Battalion in Roanoke, VA. In the Marine Corps, combat engineers are responsible for a multitude of disciplines but the primary role that I and my fellow combat engineers undertook was the use of explosives, and the detection of buried IEDs and weapons caches.
I deployed to Habbaniyah, Iraq in 2008, and again to Delaram/Sangin, Afghanistan in 2010. During my deployment to Afghanistan while operating as a part of a push into Taliban territory, I was tasked with clearing an area with a high likelihood of containing an IED. It was in this capacity that I was wounded by the IED that I was looking for. The injury resulted in a left through knee dis-articulation  and a right above knee amputation of my legs.
DONATE TO SUPPORT ROB IN HIS RIDE!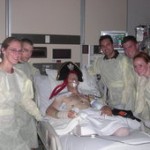 I was taken to National Naval Medical Center in Bethesda, MD for the initial phases of my recovery, which consisted primarily of healing and closing my wounds. I was then transferred to Walter Reed Army Medical Center for the remainder of my rehabilitation. At Walter Reed I was fitted with prosthetics, and worked very hard to learn how to walk with two prosthetic knees. I also used the time to relearn how to do other things with my new challenge including riding an upright cycle, running, and rowing. I enjoyed rowing so much that I decided to train for the 2012 Paralympics.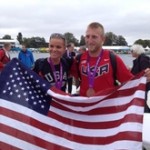 I was honorably discharged from the Marine Corps in December, 2011, and immediately moved to Florida to train with my rowing partner, Oksana. We spent five months there, and during that time period won the trunk and arms double scull trials race held by USRowing to become the USRowing national team for our boat class, and also won the Final Paralympic Qualification Regatta in Belgrade to qualify for the Paralympics. We then moved to Charlottesville, Virginia to continue training until the Paralympics in late August, 2012. Our hard work paid off for us as we brought home a bronze medal in our event. Currently I am continuing to race in the sport of rowing, and planning to cycle across America for charity in the fall of 2013.
Bike Trip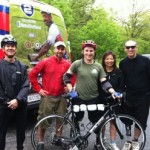 During my recovery at Walter Reed, I was determined to relearn how to ride an upright bicycle again. Despite many difficulties, thanks to the innovation of my prosthetist Zach, and the help of Brian Bartlett from Left Side Industries, and Ray Clark from Ride to Recovery, we managed to get me up and cycling in only six months. I was later able to participate in the Nation's Triathlon in Washington, DC in September of 2011. It was during this time of rediscovery that I came up with the far fetched idea of cycling across America in order to benefit some of the charities that had aided me during my recovery. The more I thought about it, the less reasons I could think of to not do it, so the fall of 2013 will consist of me making the trip.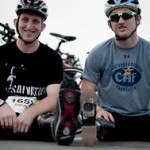 In order to make this challenge as tough as I reasonably can, I will be starting in Maine, and cycling through the middle of the country, then angling down to Southern California after reaching Utah. My goal for this trip is to raise no less than 1 million dollars, and subsequently give the proceeds to charities that aid veterans with challenges similar to mine. One of the charities is the Coalition to Salute America's Heroes – if you would like to support Rob in his ride – clickhere to donate.