Cassidy Diana was first exposed to the sacrifices of America's military through the multiple tours of duty served by her father. Those experiences led the aspiring singer and songwriter from West Palm Beach to pen her first song, "The Call," in tribute to her dad.
Last December, Cassidy was invited to sing God Bless America at the Road to Recovery Conference, a five-day, all-expenses-paid event in Orlando for combat-wounded veterans hosted by the Coalition to Salute America's Heroes.
Her Story
She was so moved by the Coalition's work that she composed another piece, entitledSalute, and pledged all proceeds from the song to the veterans' service organization.
On Sunday, May 25, 2014 Cassidy will officially debut Salute at a free Memorial Day concert at the Delray Center for the Arts. She will be joined on-stage at the Crest Theater by the all-star band of world-renowned musicians that performed on the track, produced by SeaSide Music Management, Technical Productions and OffShore Talent, including –
The Livesays, featuring Billy Livesay, songwriter, guitarist and vocalist who played for 13 years with Clarence Clemons' Temple of Soul, Tony Stevens' Original Foghat, and has multiple credited recordings and performances with many other chart-topping bands;
The Vinyl Connection Band, featuring five world-touring musicians from Brooks & Dunn, Foreigner, Three Dog Night, Poco, Michael McDonald, The Rascals, Leon Russell, Whitesnake and many others.
Wayne Nelson, lead singer and bassist of the Little River Band; and,
Phil Kenzie, who has played saxophone on countless iconic records, including The Beatles' Let It Be and The Eagles' Long Run.
Support for the Coalition to Salute America's Heroes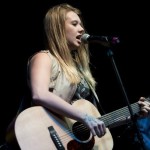 The new song Salute, written and performed by Cassidy Diana will be available for sale on iTunes and other streaming outlets. All proceeds from the song will go to the Coalition to Salute America's Heroes thanks to the generosity and selflessness of Cassidy Diana. Please support the Coalition by purchasing this amazing song as soon its available. To be alerted on the songs release please sign up for our mailing list now:
About Cassidy Diana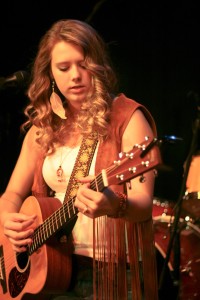 Cassidy Diana is a singer, songwriter/multi Instrumentalist specializing in American Country, and pop music. Wrapped in the Red, White and Blue since birth, she writes from her life's experiences growing up in a post 9/11 active duty military family environment and the hardships endured. Cassidy is a member of a World known High School Choir (Martin County High School's OPUS) Cassidy also enjoys performing numerous songs she has written in the folk, rock, contemporary, and Christian music genres.
Core family values, faith based roots, and fearless demeanor, Cassidy continues to amaze audiences, Artist & Repertoire and professional musicians alike as she navigates through the music industry with her powerful voice, and self-written lyrics.
Learn more at http://www.cassidydiana.com