Pamela started working formally for the Coalition to Salute America's Heroes in January 2018, though she has been involved with the charity for a number of years through her husband Rob Jones. She moved to an ambassador role in late 2019.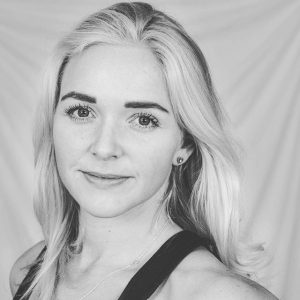 At age 16 Pam embarked on a officer training scheme within the British Army. Pam was sponsored by the Royal Engineers, a regiment within the Army but unfortunately after 4 years of education and military training on the scheme, Pam's career was prematurely cut short due to a medical condition.
In 2011 after being medically discharged from the Army, she was encouraged to enquire into classification for Paralympic sport. It was from there that Pam began her career as a full time athlete.
Pam was a member of the Great Britain Paralympic Rowing Team for 6 years. Winning back to back Gold Medals at the London 2012 and Rio 2016 Paralympic Games makes Pam the most successful Paralympic rower in the world. Pam also won consecutive world championship titles in 2011, 2013, 2014, 2015 and is the current World Record holder.
Since retiring from sport, Pam has been working with a number groups and charities to develop inclusivity and diversity within business, specifically surrounding gender and disability. In July 2018, Pam will be awarded an honorary doctorate from the University of Warwick recognizing her work.