Senior Director, Veterans Services, Financial Aid and Advocacy
Whitney Hanrahan joined the Coalition to Salute Heroes by first starting on our Heroes Thanking Heroes (HTH) program in 2016 before taking her current role in August of 2018.  Whitney grew up in Southern Illinois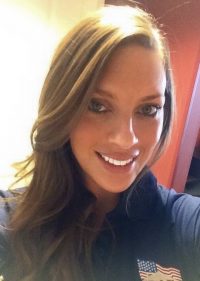 and studied Art and Design at Southern Illinois University in Edwardsville.  Whitney and her husband were married in 2008 before he joined the Marine corps and spent 6 years as a military spouse. Whitney's husband was severely injured in 2011 when he stepped on an IED. He was on his 3rd deployment to Afghanistan. After the injury happened, Whitney and her husband spent three years at Walter Reed National Military Medical Center while he was in recovery. During this time Whitney gained extensive experience that has prepared her for the role as Advocate Coordinator for the Coalition to Salute America's Heroes. 
Aside from her role at the Coalition, Whitney is a full-time caregiver to her husband and a mom of two. Whitney and family are currently based out of Wisconsin.
After living at hospital for so long with other caregivers, veterans, and veterans' families, Whitney became extremely passionate in helping in any way possible.