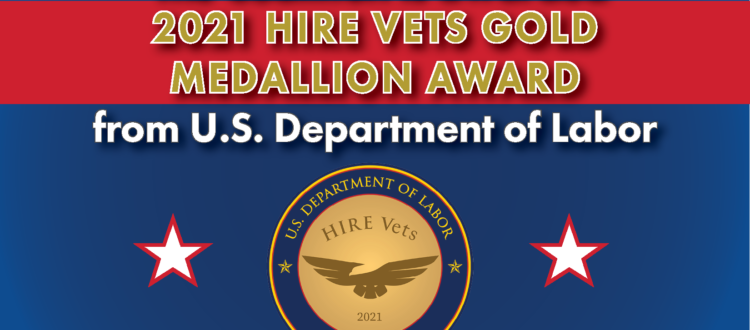 We are honored to announce that the Coalition to Salute America's Heroes has been recognized as a recipient of the 2021 HIRE Vets Medallion Award by U.S. Department of Labor.
The Honoring Investments in Recruiting and Employing American Military Veterans Act (HIRE Vets Act) Medallion Program is the only federal award program that recognizes job creators that successfully recruit, hire, and retain veterans.
The HIRE Vets Medallion Award is based on a number of criteria, ranging from veteran hiring and retention to providing veteran-specific resources, leadership programming, dedicated human resources, and compensation and tuition assistance programs – with requirements varying for large, medium, and small employers.