Support the Easley's- Help Make a Wounded Veteran's Dream a Reality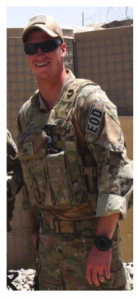 Army SGT Rob Easley, Jr. was severely wounded in action on October 15, 2012 during his second deployment to southern Afghanistan as part of Operation Enduring Freedom. While out on foot patrol, Rob stepped on an IED (Improvised Explosive Device) resulting in the loss of both of his legs, making him a bilateral above-knee amputee.
Rob first deployed to Iraq for 14 months in 2008 with the 10th Mountain division, Fort Drum, NY as an infantryman. Shortly thereafter, he attended the yearlong school at Eglin AFB, FL to become an elite EOD (Explosive Ordinance Disposal) Technician. After his graduation in June 2010, Rob was assigned to the 787th EOD unit, Fort Lewis, WA. In January 2012 his unit deployed near Kandahar, Afghanistan.
TO DONATE  TO THIS FUND CLICK HERE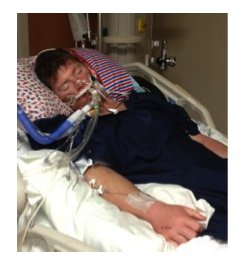 Three years after his accident, Rob continues his road to recovery at Walter Reed National Military Medical Center alongside his wife of 6 years, Megan. After numerous surgeries and countless hours of physical therapy, Rob is on track to medically retire in February 2016. The Easleys are working with the Tunnel to Towers Foundation to build a fully accessible home in the Destin, Florida area, which will allow Rob to reach a whole new level of independence. This location is ideal, since they will be close to family and he strong support system offered by t
he military's the EOD Community.
The Easleys have found their dream lot, where they wish to build their forever home: however, they need to purchase that lot before they can begin building.
A fund has been set up through the Coalition to Salute America's Heroes to help raise money needed to purchase this lot. It is our hope to help Rob regain his independence, as he and Meg continue their journey of healing.
THANK YOU
TO DONATE TO THIS FUND CLICK HERE